If I had a chance to rename myself, I would definitely not name myself with letters less than 6-7. 
I surfed through various blog sites to search for an interesting keyword to write about and came across this topic: "Renaming yourself"!
So here is a backstory of the time when I desperately wanted to change my name.
It was the middle of May. I was working on PEN AND PAPER (My first EBOOK, which you should check; AVAILABLE ON AMAZON.)
LINK: https://www.amazon.in/dp/B0B31RG43Q
I was making the cover page and had to mention my name there. That was when I decided I didn't want people to know me by the name NEHA.  I was not sure what was fundamentally wrong with Neha, but I hated it because it was very short, and I could not have any short or cute nicknames. Secondly, Neha is a very common Indian name. In my contacts list itself, I have so many Neha.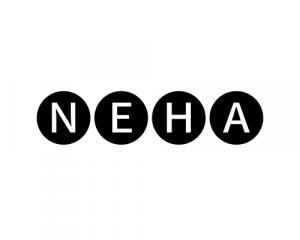 Then I started exploring new names. I thought that maybe not in real life, but my pen name could be different and nicer. Unfortunately, I could not come up with a name which was decent and long enough to have a cute short nickname and also represent my personality. So I had to go with the usual, Neha Singh.
To compensate for the bad feeling of not finding a better name for myself, I searched for the real meaning of my name and what is the personality of the people with the name Neha.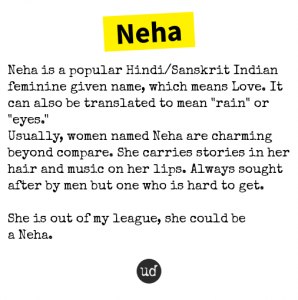 Well, it was nice to find out that I am close to love and affection. The site mentioned nice things about me, like Caring, loyal, and independent, and I highly agreed with the result.
I know this all might sound funny, but I know that many of us hated our name at least at one point in our life. Now, When I got a chance to rename myself, It was hard to find what represents me completely. So, I had to accept the fact that whatever one person's name is, it does not define them or their complete personality. I have seen some Neha cheating and being mean to others.
So, I am making peace with my short and ordinary name, but I know I am not any ordinary person.
Tell me in the comments that if you had a chance to change your name, what would you name yourself?
Please share this post with someone who has a lovely name and let them know. (If you have a lovely name, comment it  down for others as a suggestion.)
Love,
Neha
If you want to get instant notification whenever I post a new blog, then subscribe to Little window. And do share this little piece with your loved ones because to share is to love.