Do you know that for most of this year, I have been trying to avoid myself as much as I can?
I have been talking about self-love and discovery for a very long time, but it has been a real difficult time for me to even sit alone with my thoughts.
This is why I decided to write about this.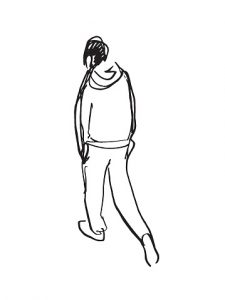 We all have been in a situation where we run from ourselves because maybe we are too scared to face reality or our words are too loud and heavy to process within ourselves.
For me, it was the loudness and heaviness of thoughts.
I knew that avoiding it won't help me, but I tried my best to run away from it.
I had to face it anyhow. I was left alone with myself. I could actually hear myself blabbering.
Later, after so much chaos and head pain from the pile of thoughts, I was a little less worried as I had faced myself, most notably my thoughts.
So yes, spending time with yourself is too important.
Letting your thoughts clear within yourself is a must; otherwise, everything will be messed up and tricky.
See, I had been dodging myself for a long time, and when it was time for me to sit and let all the thoughts and information pass, I had too much to contain. It was like a bucket filled to the brim, and everything flowed out.
I am not an expert in self-learning and discovery, but I have done some part of it on my own, and trust me, It would have been better if someone had helped me by guiding or showing me a way.
At the end of the day, I understand that spending time with yourself is crucial.
One has to listen to their mind and body. 
If your body wants to rest, give it a rest. If your mind is avoiding extra information, then limit the intake.
If you feel sad and unmotivated, feel it and understand its reason. Don't mask yourself.
In one of my sessions with my therapist, she mentioned that Listening to yourself even if you have negative thoughts and feelings is essential.
Make sure you don't break the link that connects with yourself.
Keep this blog as a reminder and share it with someone who needs to connect with themselves.
Love, 
Neha
If you want instant notification whenever I post a new blog, subscribe to Little window. And do share this little piece with your loved ones because to share is to love.